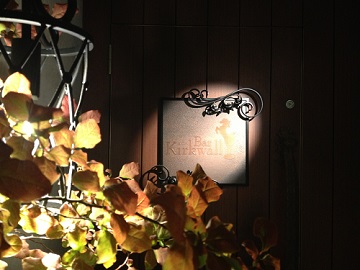 ■2017年 7月1日から営業時間が変わりました。
月〜土 18:00 - 4:00(Last entry 3:00)
日曜日 18:00 - 1:00(Last entry 0:00)

オープンが1h早くなりました。
閉店は、いままでと変わりませんが
上記の時間にお客様がなければ、クローズとさせていただきます。
また通常、連休の最終日を休業とさせていただいてます。


■お支払いに、クレジットカードが使えるようになりました。

Visa, MasterCard, JCB,
American Express, DinersClub, Discover.


■ワインやビールのリストをご用意しました。
グラスワイン6種類、ビール30種類以上
20種類以上の、シェリーやベルモットなどの酒精強化ワイン。及びチーズ(1種類から承ります)。
完売入れ替わりで、常時ご用意してお待ちしています。

以上です。よろしくお願いいたします。
ご不明な点があれば、お気軽にお問い合わせ下さい。
Dear Customers,
Today, We have 3 announcements to make.
: opening hours,
After July 1st 2017, We will be open from 6pm to 4am(Closing time is no change, but last entry at 3am) between Mondays to Saturdays. and on Sundays, 6pm to 1am(last entry at 12am). We are normally Closed on the last day of three day weekend.
: about payment,
We started to accept credit cards. You can now take Visa, MasterCard, JCB, American Express, DinersClub, and Discover.
: our Items,
We started to carry a greater number of fermented beverages. You can order more than 30 types of Beer, and 3 of Wine for each red and white by a glass everyday. over 20 items about fortified wine as well.
If you have any questions, Please feel free to ask us from our website. Kind Regards,
※一部を修正のうえ、再掲示させて頂きました。
We made some revisions on , Please check it out.
---
- 現在、諸事情により下記WEBサイトの更新ができません -
状況が改善しだい修正したいと思いますが、一部の情報が古いままです。
このBlog、及び下記のSNSでお伝えする情報がアクティブです。ご留意いただけると幸いです。
■ Twitter https://twitter.com/barkirkwall
日々のおすすめや、臨時の休業、時間変更など。
■ Facebook https://facebook.com/barkirkwall
お店の概要が分かる、ホームページの代わりに。
■ Instagram https://instagram.com/bar_kirkwall
カクテル、ワイン、ウイスキーなど。写真でお伝えします。
---
added on Feb.25 2019